Omnex LiveLearn
From March 2020 to February 2021 Omnex quickly adapted to our changing environment and constructed a strategy, Omnex's Pandemic Road Map. As part of this strategy, we decided to utilize our existing infrastructure to offer all our training courses virtually. Adapting our existing in-person courses to virtual was an adjustment, however, through testing and corrective action, Omnex was able to provide our best-in-class training by focusing on two primary areas.
1Modifying our existing courses to Personalized Learning via the Omnex LiveLearn platform with our unique 3-3-2 format:
3 hours of live lecture, 3 hours of breakouts/exercises, and 2 hours of self-study & testing.
2Feedback from Omnex students that is monitored weekly to understand the voice of the customer, among other corrective actions, allowed us to deal with any issues that arise and immediately implement changes.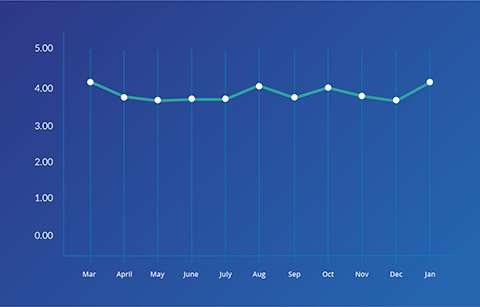 LiveLearn Features
Expert Trainer
Training Materials
Breakout Rooms
Interactions
Exams
Certificates
What Our Clients Are Saying About LiveLearn:

Our Omnex consultant definitely exceeded our expectations which were very high to begin with.
Thank you!
- Quality Manager


Wanted to take a moment to thank you for your time with some key members of our team. I hope it was a real eye-opener for some of our engineering team, this training was much needed. I am so happy we were still able to pull it off virtually which actually helped with ensuring everyone could participate and not get pulled away for "daily issues".
- Senior Quality Systems Specialist

For more information please email info@omnex.com, we are happy to help provide any additional information or assistance.
Omnex COVID-19 Announcement
Omnex would like to make our customers, partners, and staff aware that we are continuing to monitor the evolving situation with the coronavirus (COVID-19) as it continues to spread globally. First and foremost, we want to assure you that our top priority is to protect the health and safety of everyone during this important time. We have temporarily suspended our in-person courses, but upon our return, we will continue to follow a series of Safe Space procedures in our global offices to help mitigate the risk of infection and transmission of the virus. We are continually monitoring the situation and will continue to update our approach as information becomes available from the World Health Organization, Centers for Disease Control, and local authorities.
Virtual Training Rooms for Continued Support
We understand that we have a responsibility to continue to support the customers who rely on Omnex for their training, consulting, and software needs. Omnex will be making all of our services available via digital platforms. There are live instructor-led virtual classrooms, instructor-led coaching sessions, and E-Learning modules available, while at the same time maintaining the high level of quality and service that our customers are accustomed to. This means Omnex will avoid any disruption to our internal business operations including support of our products and services, delivering on current and planned customer engagements, and producing and delivering services while adhering to policies of our clients.
We will provide further updates on this page as things evolve. In the meantime, thank you for your continued support and ensure the safety of those around you.
To learn more about virtual or e-learning classes please scroll down to view our courses.
Winners Adapt – Work with Omnex to Continue Business as Usual, but Safely
Take Omnex "Virtual Classrooms" or e-learning with Virtual Class Rooms". Here is a list of Omnex e-learning courses. Use the e-learning mixed with Instructor-led interactive sessions "virtually". Let Omnex design your training.