Profile
For over three decades, since 1985, Omnex has been a thought leader, applying thought provoking leadership globally in the field of Business & Process Management Systems for a wide variety of industries. We have been helping our clients raise their performance levels using our methodologies, and have had the successful partnerships with companies from a wide spectrum including Automotive, Aerospace, Electric- Autonomous vehicles, Medical devices, and Semiconductor/high-tech.
We bring in effective deployment of cutting-edge solutions and methodologies, formulating a Quality Centre of Excellence Strategy to improve overall efficiency of our customers by training/ competency development, implementation / mentoring support, and implementing integrated software solutions that lead our clients to a Digital Transformation of their work flows.
As a leading international consulting and training organization with offices in all of the major markets around the globe, we bring together world-class talent-innovators and leaders in their fields, with local expertise & deliver high-impact solutions in today's dynamic international business environment. Be it implementation of Integrated Management Processes, People Capability Improvement, Operational Strategic improvement, Supply chain improvement or Systems Compliance, we welcome you to be a part of the revolutionary Omnex Advantage.
Our Mission
Our mission is to achieve and sustain customer satisfaction by providing leading-edge products and services that advance excellence and continual improvement in our client's products and processes in a sustainable manner. We seek to distinguish ourselves not only by the quality of what we do but also by the way we do it. Our expectation is that we will have a positive influence on our customers and all other relevant interested parties.
Through continuous learning and enhancements to our capabilities, we strive to provide the very best, forward-thinking solutions to help our clients achieve and sustain a customer-focused competitive advantage with a significant bottom-line impact. Omnex combines extensive knowledge in business excellence practices with an impressive depth and breadth of industry experience to build and strengthen client capabilities. With its own Integrated Business Management System (BMS certified to ISO 9001, ISO 14001, ISO 45001, and ISO 27001), Omnex is committed to comprehensive and sustainable enterprise excellence.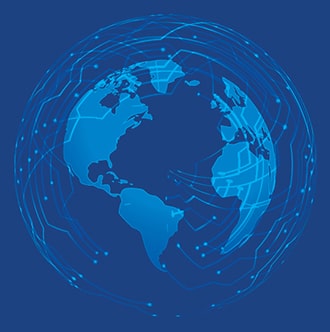 History and Vision
Since its founding in 1985, Omnex has grown to span the globe, strategically locating offices and resources in every major marketplace while establishing its reputation for leading-edge, dynamic, and creative concepts and methods. With its uniquely integrated systems approach, Omnex has become a world leader in management consulting and training, while providing support with diverse, innovative, and comprehensive software solutions. The result for our clients is enhanced capability and continuously improving business Management Systems providing competitive advantage and bottom-line impact.
Omnex focuses on producing cost savings and value enhancement through systematic business process improvements driving enterprise performance to objectives that consistently meet or exceed customer expectations. This enables our clients to maintain and expand their existing business, and to achieve long-term strategic goals in the face of ever more challenging competitors in ever more dynamic local and more complex global political, social, and economic environments.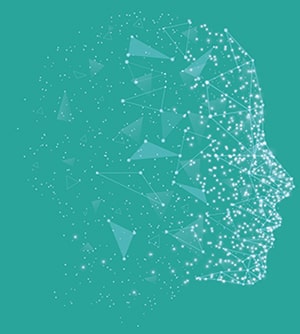 Services
Omnex specializes in Management Systems implementation and software solutions encompassing Quality, Environmental, Occupational Health and Safety, Cyber / IT Security, and Sustainability, along with Supply Chain Management, Global Sourcing, Functional Safety, and Performance Enhancement, by providing integrated consulting, training and software to an extensive array of industry and service sectors. Omnex training and consulting services address, specifically
Management Systems (including Business Operating System)
New Product Development integrating APQP/Core Tools with Lean/AGILE Product Development
Functional Safety/Cybersecurity/Automotive SPICE/SOTIF
Omnex Product Design (specific support for Electric and Autonomous Vehicle development)
Lean Six Sigma and Industrial Internet of Things (I-IoT)
Problem Solving and use of all relevant Statistical Tools
Cybersecurity (ISO/SAE 21434)
Social Responsibility (ISO 26000)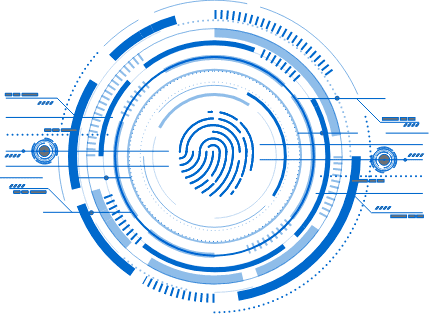 Omnex's Unique Training Strategy and Methods
Training is provided as "Personalized Learning, focused on competencies" employing technologies involving Virtualization, Collaboration, Digitalization, and Integration. Omnex uses the latest learning methods so that each competency and learning objective is tracked using pre- tests, concept quizzes, and final exams. With no pass or fail, this approach places learners on a journey of "self-fulfillment".
Courses often involve a mix of E-learning, Competency Testing, Lecture, and Hands-on Exercises.
Omnex training is provided by established subject matter experts, often the "writers of the standards" themselves.
Training will include a "Digital-Collaboration Platform" software tool, so teams can conduct breakouts collaboratively
Digital Collaboration Software Solutions
All of Omnex's training and implementation products are supported by a digital collaboration software system, providing a comprehensive solution for an Integrated Management System and all of its key processes and activities.
Satisfied Customers
Over the years, Omnex has earned the loyalty of an impressive array of satisfied customers, some with active relationships sustained over more than two decades. Such loyalty has been built on successfully providing business management expertise that has evolved over time to ensure that our clients continue to achieve success, employing solutions that are continually being developed, customized and enhanced or improved to adjust to our clients ever-changing needs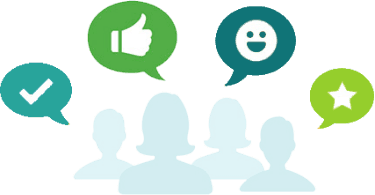 Industries Served
Omnex's broad experience encompasses thousands of companies in dozens of different industries. Our consultants and trainers have held operational, managerial and executive roles and have been thought-leaders and innovators for some of the most successful companies in the world, and they bring that hard-won experience to every engagement.
At the same time, we have been able to demonstrate that systemic approaches to business excellence transcend industry boundaries, but we also recognize that a profound understanding of a particular industry is useful, and essential, for certain types of engagements. Consequently, Omnex Senior Consultants' deep expertise in their given industries is deployed to all of our consultants and trainers worldwide.
Omnex has experts and capabilities in all the industries listed below, and more:
Global Presence
Omnex is headquartered and operates from the United States through offices in California and Michigan. The company also maintains international operations in the following countries to enable us to provide comprehensive services to clients throughout Western Europe, Latin America, the Middle East and the Pacific Rim.