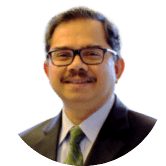 Chad Kymal, CTO & Founder
Chad Kymal is the CTO and Founder of Omnex and President of Omnex Systems. He is responsible for the strategic direction and focuses on Omnex and the EwQIMS software. His core beliefs include the importance of Collaboration and Digitalization, Virtual lifelong learning and AI in workflows. Chad started his career at General Motors and has since spent over 40 years writing books, papers, and guiding Omnex customers on their best-in-class journeys.
Chad and Greg Gruska discovered the linkages between the Process Flow, PFMEA, Control Plans and Work Instructions in the 1980s, which led to the Omnex methodology for PFMEA and Omnex's AQuA Pro Software. His recent work has been in the area of multipoint FMEAs and the integration of Functional Safety, Cybersecurity, ASPICE and other standards has also been incorporated into the Omnex EwQIMS solution. When he is not working with Omnex, he contributes to global standards by participating on various standards committees that help write ISO 9001:2015 (Quality Management), ISO 14001:2015 (Environmental Management), ISO 45001 (Health and Safety Management Systems), ISO 26262 (Functional Safety) and SOTIF (Safety of the Intended Function).
Over the course of Chad's successful career, he has served on the Malcolm Baldrige Board of Examiners and has received numerous quality achievement awards including the Quality Professional of the Year, award by the American Society for Quality (ASQ) Automotive Division in 2005. In addition to his bachelor's degree from GMI, Chad holds both a master's degree in industrial and operations engineering from the University of Michigan, an MBA from the University of Michigan, and an MBA Cum Laude from the University of Michigan. He is a member of Tau Beta Pi.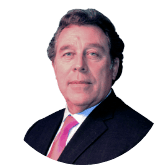 Dave Watkins, Executive VP, International Operations
Dave Watkins is the Executive Vice President and Director of International Operations for Omnex, Inc. Dave has a wide range of experience encompassing full profit and loss responsibility in General Management, as well as manufacturing, production, Human Resources and distribution management in a variety of industries. His experience includes extensive work with Ford Motor Company including being on the Ford QOS Development Team (QOS Wheel Team) and assisting with the implementation of Ford Q1. His Ford experience also includes FCSD and GPDS including helping develop and deploy new product launch in multiple companies globally.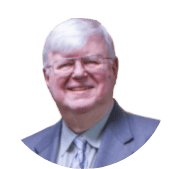 Greg Gruska, Principal Consultant
Greg Gruska was a writing member of the MSA, SPC, FMEA, and EFMEA Manual subcommittees of the American Automotive industry's Supplier Quality Requirements Task Force, part of the international task force governing IATF 16949. He has traveled extensively and was the International TQM Conference Deming Memorial speaker at Sheffield England and keynote speaker at Abu Dhabi. He has co-authored over 100 books and papers in Quality and Statistics.
Greg is also a member of the SAE Functional Safety Committee (J2980) and is considered one of the world's foremost authorities on risk management. Additionally, he has significant and extensive hardware and software experience in automotive applications. Greg wrote one of the first books on the essential linkages between FMEAs and Control Plans, CP2, and then used this methodology to help Ford develop a ground breaking standard called DCP or Dimensional Control Plan in the late 1980s.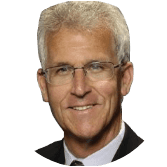 Gerry Humes, Chief Financial Officer
Gerry Humes is the Chief Financial Officer of Omnex Engineering and Management, Inc., LLC. Gerry has been with the company for 24 years where he oversees financial and tax issues of Omnex and its affiliates. He graduated from Xavier University in Cincinnati, Ohio with a BSBA in accounting. After graduating from college, Gerry worked for the U.S. Internal Revenue Service for four years and in a certified public accounting firm for several years.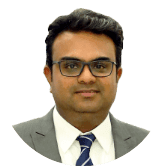 Arun Kumar, Director & VP, Global operations
Arun Kumar is the Vice President and Director for Omnex Asia Pacific Operations. He has been with Omnex in various management positions for over 24 years and has immense experience in business consulting, systems implementation/training for a range of industries including automotive, general manufacturing, telecom, and service industries. He was primarily responsible for starting up Omnex' operations in India, Thailand, China, Dubai, Sri Lanka, and Malaysia from the late '90s and has helped several organizations in their quest for business excellence and continual improvement.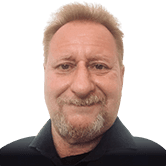 Martin Hettwer, Director, Omnex Europe
Martin Hettwer is a Consultant with Omnex, a professional project manager and certified manager of quality and organizational excellence.
Martin specializes in developing unique production and quality management systems for new manufacturing plant launches and program management for new product development projects.
Since starting in 1983 Martin spent his career with several world class tier 1 suppliers and working in new product development with one automotive OEM.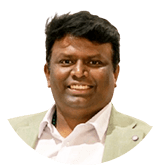 Antony John, VP Global Operations, Omnex Systems
Antony John is the Vice President of Omnex Systems. He has 19 years of experience transforming technology businesses across global markets and different customer industry segments, for profitable growth. Antony also possesses strong experience working in the Information Technology, Automotive, Aerospace, Oil & Natural Gas, and Insurance industries. He currently leads the Product Development of EwQIMS, a revolutionary software solution for managing Enterprise Quality for APQP, Integrated Management Systems / QHSE, and Supplier Quality used by Fortune 500 companies, OEMs, top automotive manufacturers, and large semi-conductor organizations across the globe.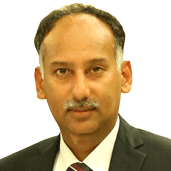 Vijil Mathew, GM, Omnex India & S.E. Asia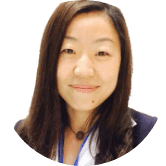 Lily Xie, General Manager, Omnex Shanghai
Linli Xie (Lily) serves as General Manager of Omnex China. Omnex is an international management consulting organization headquartered in the United States. She is a successful executive with extensive experiences in global Automotive and Aerospace industries. Before Omnex, Lily has worked for GKN and ThyssenKrupp Aerospace. In her last role, she was Head of Global Corporate Social Responsibility and China Communications for GKN PLC, leading the group's sustainability strategy development and implementation. Over the course of her career, Lily also held various general management positions in cross cultural environment, ranging from Business Development, Human Resources, Marketing and Corporate Communications.
Lily graduates from University of Cambridge with the Master of Studies on Sustainability Leadership. She also holds a BS in Business Management from Hua Zhong University of Science and Technology and a postgraduate degree in Integrated Marketing and Communications from University of Hong Kong.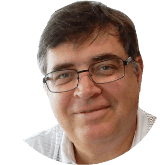 Emil Pop, General Manager, Omnex Product Design
Emil Pop is a General Manager for Omnex Design and has extensive experience with electrical and electronic products, factory automation, and system integration and embedded and test software development. Being part of various manufacturing, design, research, auditing and management teams Emil brings this broad experience to meet customer needs of fast time to market response, in implementing new technologies in their products or processes and passing regulatory hurdles during demanding schedules and deadlines.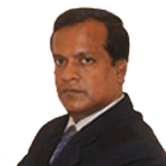 Rajasekharan Pillai, Managing Director, Omnex' Singapore operations
Rajasekharan Pillai is the Managing Director of Omnex' Singapore operations. He has immense experience of around 25+ years of which the last 6 years has been in operations consulting with McKinsey and Company. Apart from being the Expert Associate Principal and Leader of the Asia Operations Practice based at the Singapore office, he was also a leader of the Mckinsey Global Energy and Materials (GEM) Practice and Reliability Practitioners' network.
Overall company transformation
Led Growth Strategy and operations transformation program for the national postal and logistic company in South East Asia to double the revenues, develop a balance portfolio of businesses and necessary capabilities to implement the same. 20 month long program with a Belgian-Sri Lanka JV manufacturing specialty transportation systems - in manufacturing, purchasing, supply chain, Design-to-cost and organizational redesign (establishing new vision, mission, values and capabilities through leadership workshops and capability academy)
Operations transformation leadership
Ports and shipping network of one of the National Oil and Gas Company in South East Asia- (Lean operations reducing turnaround time, improving vessel performance and port performance and maintenance)
Refinery in South Asia to lift performance close to world class- on reliability improvement, procurement improvement, contractor management, operations of processing complexes
Leading global Oil and Gas Corporation in their upstream exploration assets in Asia Pacific to deliver top quartile performance of the assets. (improve shutdown maintenance and equipment reliability)
World-class cement plant in South East Asia lifting performance from Good to Great-(maintenance, contractor management, reliability system improvement, spare parts procurement)
National Post and logistics company in South East Asia - Improved performance of logistics, mail and delivery operations. Currently working on developing growth strategy to "Go international"
Heavy electrical equipment manufacturing company in Taiwan - Lean operations improvement and capability building- improved capacity, productivity, reduced manufacturing lead time and inventory
Knowledge development
Maintenance and Reliability improvement in manufacturing and process industry (including refinery ports, refinery operation, Oil Exploration, Cement mfg)
Quick diagnostic tool kit (Manufacturing Excellence Diagnostic - MED) and applied in Asia and South Africa. Developed project manager guide for MED application Mining industry.
Architected the Singapore Manufacturing Excellence Award - its framework and execution and still guiding EDB (Economic Development Board) on this project
Developed several transformation case studies and documents.
Prior to McKinsey, Raja has around 14 years experience in Manufacturing, Procurement,Production control/ logistics and Engineering functions across Asia Pacific region. He worked with Delphi and Delphi suppliers across India, Malaysia, and Singapore as Senior Manager and Director. He has a great passion for Lean transformation of business units and functions. He was a member of the Asia Pacific Leadership team of the company as "Lean Change Champion". As the Component business manager for Asia pacific he developed strategies for supply and manufacturing of components in Asia. He developed plants in Singapore and China. Increased regional component supply base from 20% to 65% in less than 3 years.
Raja holds a Bachelor Degree in Industrial Engineering from the Kerala University (College of Engineering Trivandrum), India, and Masters in Business Administration from the California State University, Hayward, USA.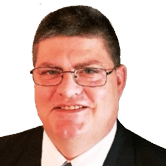 Craig Thompson, General Manager, PlanTech
Craig Thompson holds certifications as a Certified Quality Manager (CQM), Certified Quality Engineer (CQE), and Certified Quality Auditor (CQA) and is an RAB/QSA-certified AS9100/ISO 9000 Lead Aerospace Auditor (previously AIEA). Mr. Thompson has extensive experience working in the Aerospace, Oil & Gas, Automotive, and Manufacturing Industries. Craig has also developed supplier process flow maps for OEM manufacturers of complex machines for both aerospace and automotive.
Craig Thompson is a PPAPandAudits.com consultant with extensive Management, Process Improvement, Lean Manufacturing & Problem-Solving experience with a very diverse list of Quality Standards and Tools. Mr. Thompson desires to be a vital contributor to a manufacturing operation in need of immediate assistance. When not working, Craig is busy writing articles for various topics in the Automotive and manufacturing industries. Craig envisions a new automotive era that's fully emission-free.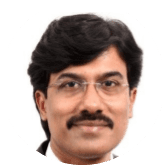 Hemant Kumar, Director of Operations, Omnex Academy
Hemant Kumar is the Director of Operations of Omnex Academy at Chennai. He is a Mechanical Engineer from Birla Institute of Engineering and has over 25 years of professional experience specialising in TQM, TPM, Training, Development and Maintenance. After completing his engineering, he started his career at Sundaram-Clayton Limited (SCL) in 1994 as Maintenance engineer to implement the complete PM system. After successful role in maintenance function, he was moved to the core manufacturing area for implementing PPC and TPM. During this period, he has played a vital role in getting Deming prize, JQM award and TPM award for SCL-Brakes Division (WABCO India Limited).
After his successful career and contribution in SCL-Brakes Division, Hemant joined SCL- Die casting division to Head – TQM. In TQM, he was working for the policy deployment, daily work management, continuous improvement, people management, training and development, standardization. He has established an excellent skill development center with the concept of Learn – Understand – Practice for training on standardised work and problem-solving skills. He was able to put the company-wide TPM in real practice to get the TPM excellence award from JIPM for die casting plant (1st in India). Hemant became the Plant hHead at SCL new plant, Oragadam to establish world class manufacturing system.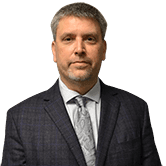 Mike Sinclair, Director of Operations
Mike Sinclair is the Director of Operations of Omnex Engineering & Management, Inc., and has served in this role since 2005. He studied Accounting and Business at Walsh College. In his role as Director of Operations, he manages accounts receivable, accounts payable, human resources, payroll, and assists the CFO with financial transactions between international offices, and international financial reports. Additionally, he helps develop and maintain systems for accounting and analysing business performance.
Mike also coordinates the tracking and analysis of QOS and performance management data, and manages the Master Schedule and coordinate the scheduling of instructors and consultants for the US office. Lastly, he oversees the day-to-day activities of the Service Coordinators and the overall daily functioning of the office.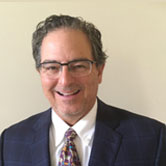 Michael Popenas, GM - Lean Agile APQP Omnex International
Michael Popenas is an Omnex consultant, senior manufacturing operations and manufacturing systems professional with Six Sigma, Lean Manufacturing, and Process Improvement expertise ready to apply these skills through coaching, consulting, and training to improve manufacturing and business operations.
Michael is a certified Six Sigma Black Belt and an early adopter of Process Improvement Methodologies and Integrated Systems Design. He was co-awarded a patent for the development of a computer integrated methodology using lean manufacturing methods and Six Sigma techniques for the identification of bottleneck operations and waste in manufacturing operations. He also completed The New Business Leadership Program at a major automotive OEM as part of their leadership development program. Michael has had several international assignments in Europe and Asia most recently covering China, Thailand, India, Taiwan, and Australia for design, development and delivery of training solutions for manufacturing.
Michael has 31 years of experience in automotive manufacturing covering areas from advanced manufacturing engineering to new model launch, development and implementation of manufacturing plant operating systems including standardized processes in Safety, Quality, and Throughput. He has launched team-based organizations on the plant floor including roles, responsibilities, and daily activities that enable continual improvements and employee engagement. He has led many projects using statistical problem-solving methods, using 8D, DOE, 5Y and several other quality methods applying the seven-step Process Improvement Methodology in engineering offices and processes; including engine control strategy. Michael has led multi-party consortiums consisting of industry, government, and academia in the research and development of advanced manufacturing methods and technology. Additionally, Michael has developed auditing systems and training on all of the above and has delivered training and consulting at all levels of manufacturing operations from plant floor to the executive offices. Michael has also developed a Y=f(x) policy deployment process utilized at a major automotive OEM. He was a student of Dr. Deming during Deming's association with the auto industry.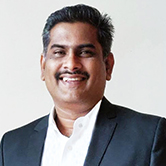 Suryan Kumar, GM - Omnex Center of Excellence for E-Learning
Suryan Kumar serves as the GM of Omnex Center of Excellence for E-Learning. He brings over 23 years' experience in Design and Development of E-Learning courses, development and implementation of Personalized Learning Management Systems, various automation applications and creative development of marketing campaigns. He is instrumental in having elevated the social presence and E-initiatives of Omnex through expert alignment of innovative learning & development strategies, including Outcome-based Education & Competency improvement. As a detail-oriented individual with a passion for excellence, he is adept at listening to customer requirements, analyzing and implementing a best-in-class solution. He holds a Master's degree in Business Administration.