Omnex at the Exemplar Global's Online Auditor Expo!
A Virtual Conference held between June 1, 2021 to July 31, 2021
Omnex presented at Exemplar's Global Online Auditor Expo on Understanding and Auditing the AIAG-VDA DFMEA.
Presenter: Chad Kymal, Founder & CTO, Omnex Inc.
About the Expo:
Widely known as the biggest management system auditing conference in the world, this online event provides cutting-edge content from industry thought leaders. These professionals work with standards and schemes that help ensure quality performance for organizations in a wide variety of sectors.
Understanding and Auditing the AIAG-VDA DFMEA
The AIAG-VDA FMEA handbook is the result of the collaboration between OEMs and tier one members of the Automotive Industry Action Group (AIAG) in the United States and Verband der Automobilindisturie (VDA) in Germany. The AIAG-VDA DFMEA format has brought about key changes in the FMEA methodology with its seven-step implementation process. These fundamental changes will have a significant effect in the FMEA methodology for years to come and will also impact automotive, aerospace, and all other industries that use FMEAs. This new format is already being used by most of the tier ones based on the trainings and implementations that Omnex has been providing for them. Auditors will soon be presented with the AIAG-VDA FMEAs in their current and upcoming audits. This session will address the key changes and 20 key audit points for auditing the new AIAG-VDA FMEA format. Commonalities between the audit points of AIAG-VDA FMEA and AIAG 4th edition FMEA will be discussed.
Speaker Profile:-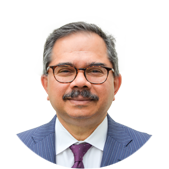 Chad Kymal is the CTO and founder of Omnex Inc., an international consulting and training organization headquartered in the United States. Chad is also the CEO of Omnex Systems, an enterprise quality and IMS software provider. He is on the ISO/TC 176, ISO/TC 207, and PC 283 committees for ISO 9001:2015 (quality management), ISO 14001:2015 (environmental management), and ISO 45001 (health and safety management systems). Chad is also the U.S. expert for the ISO 10013 documented information update. He is a certified lead auditor for IATF 16949, ISO 14001, ISO 9001, FSSC 22000, HAACP, ISO 45001, and AS9100. Chad teaches these and many other courses for Omnex, such as integrated management systems. Chad and Omnex teach, implement, and audit AIAG 4th Edition FMEAs, AIAG-VDA FMEAs, and SAE J 1739 FMEAs. Chad, along with Greg Gruska of Omnex, originally discovered the linkages between the PFMEA and DFMEAs in the 1980s and 1990s.
More on the Expo:
The Online Auditor Expo includes more than 30 on-demand and live sessions in the following subjects:
Environmental Management Systems
Quality Management Systems
Integrated Management Systems
Food Safety
Occupational Health and Safety
New Technology
New Standards and Schemes
Auditing Skills
All sessions are pre-recorded and are available to stream on-demand.  That means you can access content as and when required to suit your schedule.
Register now for just $99 USD to enjoy eight weeks of high-level auditing and standards content, right at your fingertips. A worthy investment for the future of your career.