Electric & Autonomous Product Development Using Digitalization & Integration of Standards
Omnex hosted a 2-day event, which focused on "Electric & Autonomous Product Development using Digitalization & Integration of Standards." We are now in the midst of this significant change as products are evolving to meet the 2035 deadline of an all-Electric Car future, while experiencing very rapid developments in the evolution of Autonomous Vehicles.
Omnex clients and featured speakers joined together to explain how they are meeting this coming challenge today and into the future with Digitalization and Integration of Standards.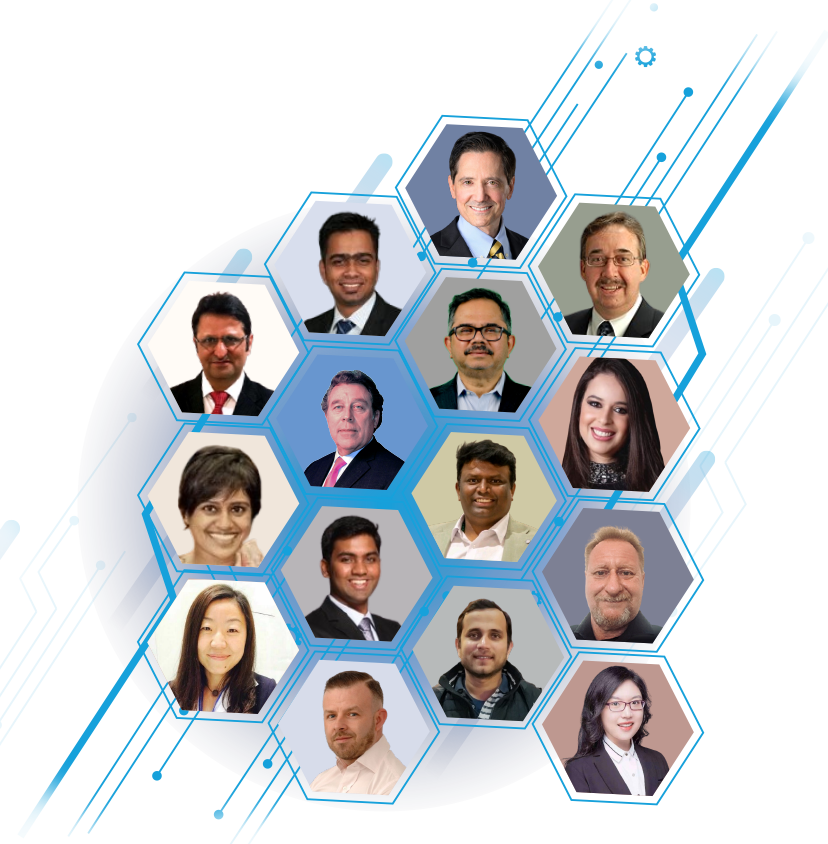 Agenda
Electric & Autonomous Product Development Using Digitalization & Integration of Standards
Day 1
Topics
Challenges & Strategies in New Product Development with Electric and Autonomous Vehicles




Chad Kymal

- CTO, Omnex Inc

Key Issues and Solutions for Functional Safety in Automotive Development Programs




Brian Kozumplik

- Senior Consultant – FuSa Manager (Former FuSA Manager – Nexteer)

Case Study -SOTIF Development Practice for Market Access of Intelligent Connected Vehicles


XueZhu Yang

- Senior Chief Engineer of System Safety, Manager of EE Safety and Security Design, China FAW Group Corporation
Panel Discussion – Product Development with the new Electrification Standards
Software Defined Vehicles- Opportunities and Risks




Ramakrishna Kamath

- Product Owner, General Motors

Strategy and Evolution of Enterprise Quality and Integrated Management Systems Software




Antony John

- VP Global Operations, Omnex Systems

Integrating of ISO 26262 Functional Safety, ASPICE, and Cybersecurity Standards




Nikhil Unnikrishnan

- Project Manager, EV & AV Programs

Panel Discussion on: Integrating EV/AV Standards
Integrating ISO 27001 and TISAX – A Customer Case Study




Martin Hettwer

- Managing Director, Omnex Europe

PAM 3.1 to PAM 4.0 - Lessons Learned and Opportunities




Ranjeet Chhabra

- Principal Assessor for ASPICE®

The Need for AI and Machine Learning in Mobility Product Development


Peter Bovenzi

- Global Head, Engineering Excellence, Systems and Software, PowerDrive Systems, BorgWarner
Digitalization of EV & AV Product Development
Day 2
Contact us for software demo
Topics
Model Based Design and Digitalization




Chad Kymal

- CTO, Omnex Inc.

Digitalization of NPD




Juliane Albuquerque

- Quality Systems Manager, Android Industries

NPD Platform Features released in SP 11.x and Glimpse of End of Year Release Plan


Andrei Samoila

- Director Implementations, Omnex Systems


Feedback and Q & A
DevOps and Safety? SafeOps! – Towards Ensuring Safety in Feature-Driven Development with Frequent Releases




Markus Schweizer

- Project Manager, Central Research, Robert Bosch GmbH

QHSE Platform Features released in SP 11.x and Glimpse of End of Year Release Plan


Madhu Sankar

– General Manager - Global Implementation & Cloud Infrastructure


Sreenadh Balakrishnan

- Implementer QHSE


Feedback and Q & A
Supplier Quality Management Journey




Anusha Selvakumar

- Supplier Development Manager, Nuro

Supplier Quality Management Platform Features released in SP 11.x and Glimpse of End of Year Release Plan


RS Sabu

- GM - Product Development, Omnex Systems


Feedback and Q & A
EV-AV Platform Features released in SP 11.x and Glimpse of End of Year Release Plan




Nikhil Unnikrishnan

- Project Manager, EV & AV Programs

Feedback and Q & A
EwQIMS – Mobile Apps Presentation & User Feedback


RS Sabu

- GM - Product Development, Omnex Systems
Artificial Intelligence in FMEA




Antony John

- VP Global Operations, Omnex Systems

Closing Remarks


Dave Watkins

- Executive Vice President, Omnex Inc
Profile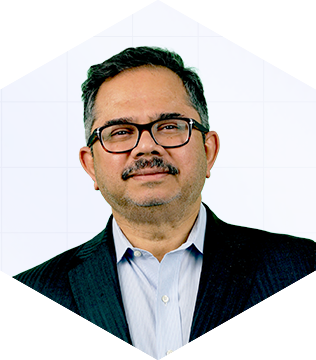 Chad Kymal is the CTO and Founder of Omnex Inc. He is the author of seven books and more than 100 papers including several on integrated management systems. Chad is currently on the writing committees for several standards including TC 22/ SC 32/WG 8 for ISO 26262 (Functional Safety), ISO/TC 176 for ISO 9001:2015 (Quality Management), ISO/TC 207 for ISO 14001:2015 (Environmental Management), and PC283 for ISO 45001 (Health and Safety Management Systems). He founded and was the CEO of an Automotive registrar for over 10 years and is familiar with conducting audits, being witnessed for audits, and also evaluating auditors and assessors.
He authored and teaches a course for 3rd Party Auditors for Automotive Registrars on behalf of International Automotive Certification Bodies Association (IACBA). This course explains how 3rd Party Auditors audit IATF 16949 in an environment that includes ASPICE, Functional Safety and Product Cybersecurity. He is currently rolling out the course to global 3rd Party Auditors for IATF 16949. Chad has spent over 20 years in system, hardware and software development in various capacities. He assesses and works in automotive system, hardware and software for Agile, ASPICE, and Functional Safety ISO 26262. Chad is also currently an intacsTM certified Principal Assessor for Automotive SPICE.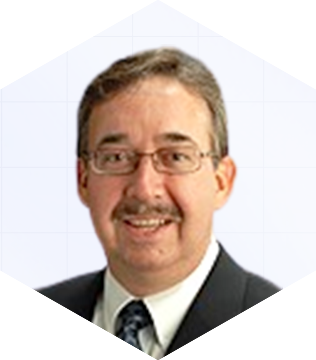 Brian Kozumplik is a an experienced Functional Safety Senior Systems Manager with concentrated skills in Parts 2 and 3 of the ISO 26262 Funcational Safety standard, 2nd edition.
He has written and conducted training for Functional Safety and Fault Tree Analysis. Brian has detailed experience working for a Tier 1 automotive supplier providing lateral motor control hardware and software. Brian holds the AFSP (Automotive Functional Safety Professional) certificate thru TuV SAAR, and had managed a team of functional safety engineers for 5 years. Brian is also a member of SAE's ISO 26262 standard working group committee reviewing latest developments in Functional Safety, including SOTIF (Safety of The Intended Function), and COSSA (Controls Oriented System Safety Analysis). Brian has a BSME from Michigan State University (1980) and has completed numerous Masters Courses in Statistics from Oakland University (1991/92). Brian has a passion to ensure products are safe, reliable, and are developed on time with quality for our customers.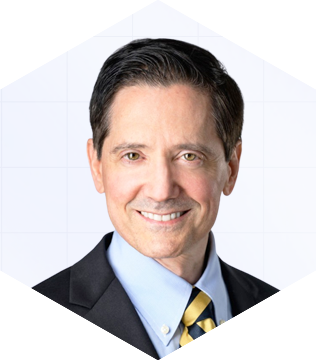 Peter Bovenzi is the Global Chief of Engineering Excellence at BorgWarner PowerDrive Systems, working in electrified propulsion product development. During his 39-year automotive career at GM, Delphi, Delphi Technologies, and BorgWarner, he has worked at eight technical centers in the US and Mexico and held various product, systems, and manufacturing engineering positions across multiple product lines. He earned a BS in Electrical Engineering from the University of Dayton and an MS in Electrical Engineering from Purdue University as a GM Fellowship recipient.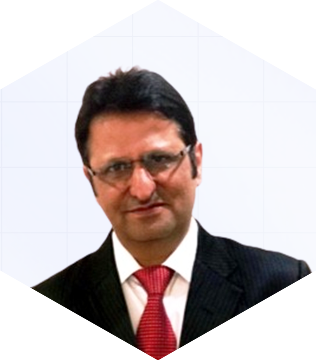 Ranjeet Chhabra is an Omnex consultant and trainer with more than 20 years of core process consulting/training and assessment experience for automotive supplier organizations and OEMs. Ranjeet is an intacsTM certified Principal Assessor for Automotive SPICE® and intacsTM certified Instructor for Provisional and Competent Assessors for Automotive SPICE®. Mr. Chhabra has conducted more than 150 formal assessments utilizing Automotive SPICE® and trained over 300 Assessors (Provisional and Competent). He is also a committee member of intacsTM working groups and is actively involved in the development of Automotive SPICE® training material. Ranjeet is also a co-author of guidebooks on Automotive SPICE® (Introductory and Advance) for HIS scope of processes.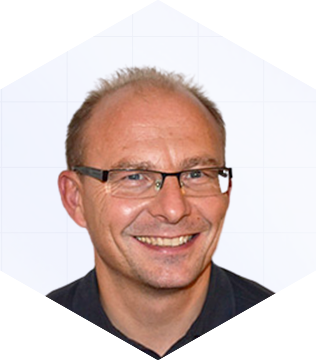 Markus Schweizer is the Project Manager, Central Research, Robert Bosch GmbH. After his study of electrotechnical engineering at the University of Stuttgart his career at Bosch began as software engineer at the airbag development department. Some years later he changed to the transmission control systems development until in 2007 Markus started at Bosch research. There, he lead several projects, all of them were related to software for embedded systems in the automotive domain. Throughout the past few years his focus changed more and more to model based systems and safety engineering. Currently he leads a research activity at Bosch called SafeOps where they want to provide as much automation as possible for the management of safety relevant artifacts and a comprehensive tool support for the creation of those safety artifacts.
Ramakrishna Kamath is a Product Owner for Steer by Wire technology at General Motors. Ramakrishna has worked at General Motors since 2014 in steering design and architecture and is involved with Autonomous and EPS technologies. He has a wide range of experience at GM including diverse full vehicle, chassis, vehicle dynamics, and leading international teams at the OEM, including advanced vehicle development teams.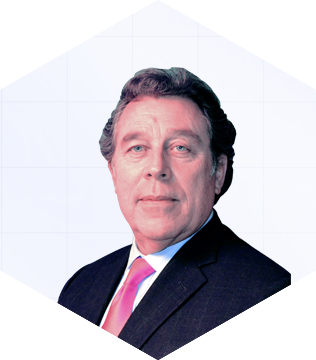 Dave Watkins is the Executive Vice President and Director of International Operations for Omnex, Inc., Dave has a wide range of experience encompassing full profit and loss responsibility in General Management, as well as manufacturing, production, Human Resources and distribution management in a variety of industries. His experience includes extensive work with Ford Motor Company including being on the Ford QOS Development Team (QOS Wheel Team) and assisting with the implementation of Ford Q1. His Ford experience also includes FCSD and GPDS including helping develop and deploy new product launch in multiple companies globally.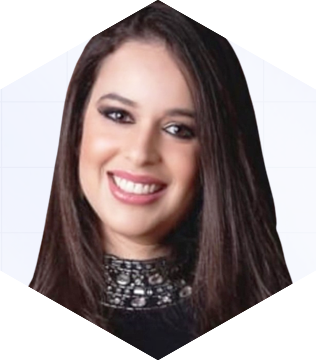 Juliane Albuquerque is a global automotive quality leader with 18 years of experience in the engineering, quality, and operations fields. She is a certified Six Sigma Black Belt, a Global IATF 16949 and ISO9001 Auditor, and a VDA 6.3 Global Auditor. She holds an MBA in Project Management, a Bachelor's degree in Manufacturing Engineering, and prestigious certifications from the MIT Sloan School of Management, including an Executive Certificate in Strategy and Innovation, Mastering Design Thinking, and a Certification on Implementing Industry 4.0. Throughout her career, she has demonstrated exceptional leadership skills, managing diverse teams and implementing strategic quality initiatives across global sites.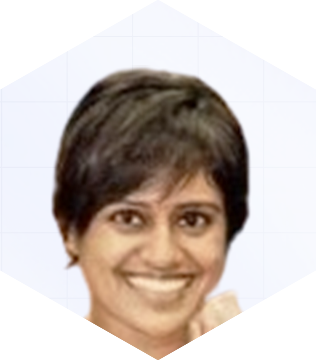 Anusha Selvakumar is the Supplier Development Manager at Nuro. AI managing AV hardware, sensors and vehicles. She has over 16 years of experience in various quality roles across various industries including tech, medical device, oil & gas, robotics and contract manufacturing. Anusha has a MS in Mechanical Engineering.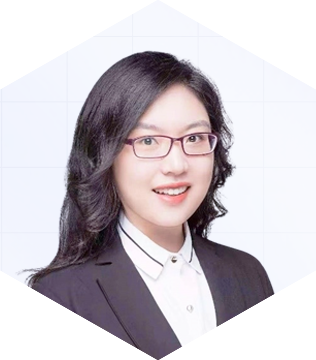 Yang Xuezhu is the Senior Engineer, Manager for Electronic and Electrical Safety Design and Senior Director of System Safety at Intelligent Networking Development Institute of China FAW Group. She is mainly responsible for the functional security and information security design of the entire FAW Red Flag series of vehicle models. She led a team for two years to complete the functional safety design of the first model "Red Flag E-HS9" for functional safety.
Ms. Yang is responsible for the implementation and verification of automatic driving functional safety technology to meet the national requirements for the access management method of intelligent connected vehicles. She served as the functional safety leader of the "Service Based FEEA Architecture Platform Development" project, using mathematical theory and platformbased development methods to establish a vehicle functional safety requirement library based on SOA architecture and accelerate product requirement iteration.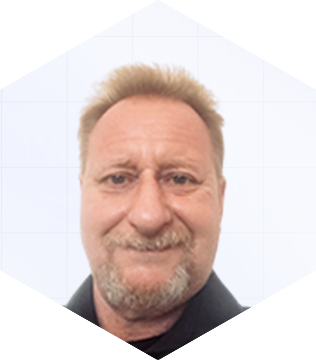 Martin Hettwer is the Managing Director for Omnex Europe. He is also the Director of Integrated Management Systems, a senior consultant and certified corporate trainer for Omnex Inc. As an Operations and Program (APQP) Manager, he has launched nine (9) new manufacturing and assembly plants, and is a leading SME for new production facility launches. Previously employed by Toyota in their new product development group, Martin focused on gated Program Management for new vehicle and assembly plant launches.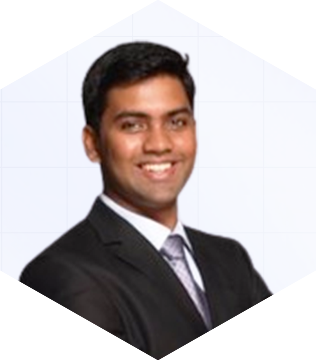 Nikhil Unnikrishnan is a Consultant with a broad range of experience, involved in the design & development of hardware, software and mechanical systems and components. He has worked with organizations to analyze process deficiencies and drive improvement by implementing best-in-class practices conforming to internationally recognized standards such as Automotive SPICE®, ISO 26262 Functional Safety, ISO 9001 & IATF 16949 Quality Management Systems. Nikhil has been involved with performing detailed documentation reviews, Automotive SPICE®, Functional Safety & QMS assessments, process documentation development and conducting roll-outs for numerous leading automotive organizations including multiple Software and Hardware systems. Mr. Unnikrishnan is a Certified Green Belt in Lean Six Sigma Methodologies (CLSSGB) and also Certified Quality Process Analyst (CQPA). He is an Exemplar Global certified Lead Auditor for IATF 16949:2016 and ISO 9001:2015.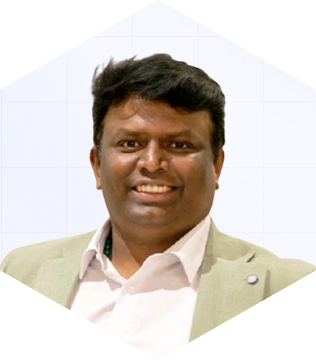 Antony John is the Vice President of Omnex Systems. He has 19 years of experience transforming technology businesses across global markets and different customer industry segments, for profitable growth. Antony also possesses strong experience working in the Information Technology, Automotive, Aerospace, Oil & Natural Gas, and Insurance industries. He currently leads the Product Development of EwQIMS, a revolutionary software solution for managing Enterprise Quality for APQP, Integrated Management Systems / QHSE, and Supplier Quality used by Fortune 500 companies, OEMs, top automotive manufacturers, and large semi-conductor organizations across the globe.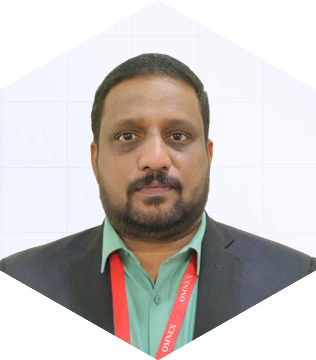 Sabu RS is a seasoned professional with a remarkable 24 years of industry experience, and a significant portion of this expertise, spanning 15 years, has been dedicated to his tenure at Omnex Systems. With a broad and diverse background that encompasses Information Technology, Automotive, Aerospace, CRM, and logistics industries, Sabu's experience is both extensive and varied. In his current capacity as the General Manager of Product Development, at Omnex Systems, Sabu RS leverages his two decades of industry experience to steer the company's product strategy and ensure the delivery of cutting-edge solutions to customers worldwide.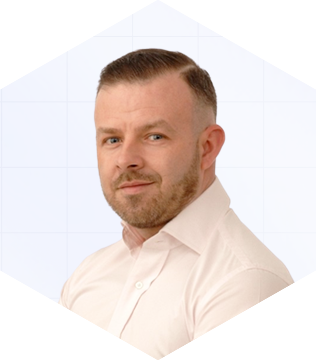 Andrei Samoila is a consultant with a broad range of experience in working with automotive, aerospace, High-Tech, medical and electronics customers involved in the design & development of hardware, software, mechanical systems and components in multiple industries.His experience was gained working with cross-functional teams and directly with board of directors in business management, development and quality assurance by managing International Teams & Programs in multiple countries. Mr. Samoila also has a strong background on Automotive Quality Management Systems and is certified in various areas, including being an Exemplar Global certified Lead Auditor for IATF 16949:2016 and ISO 9001:2015. He also holds certifications in Process and Product Auditing (VDA 6.3 & VDA 6.5) as well as Decision-Making Strategies and Developing Value Creation Strategy from London Business School. He is also a trainer and lead implementer for multiple integrated modules of EwQIMS Suite at Omnex Systems suporting multiple customers globally.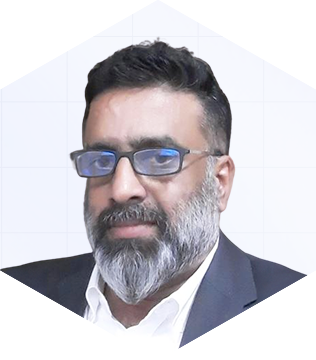 Madhu Sankar is a skilled Senior Consultant with expertise in Software Implementation, having spent 19 years implementing EwQIMS for Quality Systems Improvement and Project Management. He has completed over 4500 days of Software implementation and project management, working across diverse industries and geographical locations including Automotive, Electronics, Semiconductor, Cosmetics and jewels, Iron and steel, Non-Renewable Energy, Home Appliances, Chemical Industry, and Healthcare.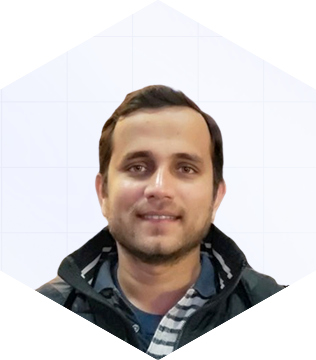 Sreenadh Balakrishnan is the Project Lead with an extensive background in Software industry and well versed with implementation of best in class Quality Systems for Automotive part and component manufacturers. He has 10+ years of experience working with Omnex Systems, India and Omnex (Shanghai) Consulting Co. – a MNC specialized in consulting, training and software development of Quality Systems for manufacturers. The implementations are executed using Enterprise-wide Quality & Integrated Management System (EWQIMS) software, a software product of Omnex Systems which is used by Automotive/part manufacturing organizations to implement Quality Systems. Sreenadh Balakrishnan is a graduate in Computer Science Engineering. Sreenadh is also an Expert in EwQIMS® software development using cutting edge Microsoft technologies.
Sreenadh is an Omnex certified EwQIMS specialist authorized to train and certify trainers EwQIMS® software users. Sreenadh has worked with major multi-national manufacturing customers of Omnex Systems like Taiwan Semiconductor, Husco, a leading US semi-conductor manufacturing company to name a few.